Hello all.
Been a bit quiet of late here, apologies. I've been hard at work on Vworp Vworp!, the fanzine of Doctor Who comics and things that we're waiting for the printers to get round to. Here are the two covers: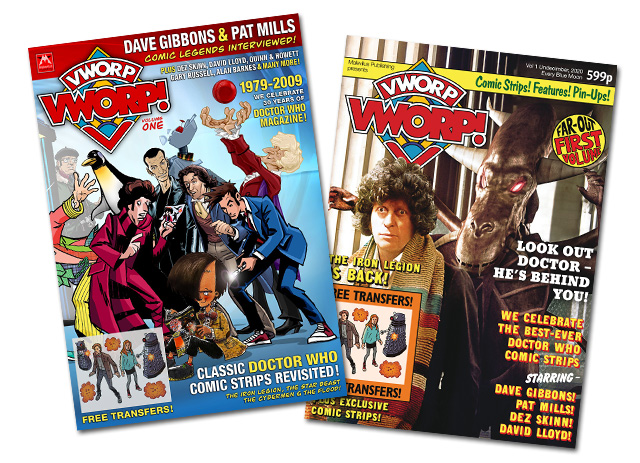 More to follow when the zine hits the stands in January.
Vague review of The End of Time Part One:
I found yesterday's Doctor Who the predicted mixture of the exhilarating and the irritating, and am putting off watching it again until I see Part Two. Didn't much like the sub-Matrix Reloaded ending, but look forward to seeing some hard-ass Time Lord action next week… but what's the betting that instead we'll have another hour of faffing around, plot holes, annoying music that either drowns out important dialogue or signifies comedy, then, hopefully, a truly exciting and moving regeneration. Loving John Simms and Bernard Cribbens, and can't wait to see more of Timothy Dalton.
Thanks to Alex Wilcock for sending me this. Apparently Russell said it was "really rather good". Hurrah!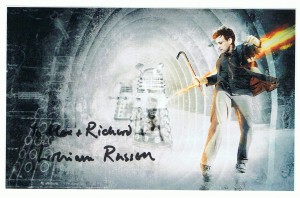 Anyway, turkey sandwiches beckon. I hope you're all having a marvellous Christmas!