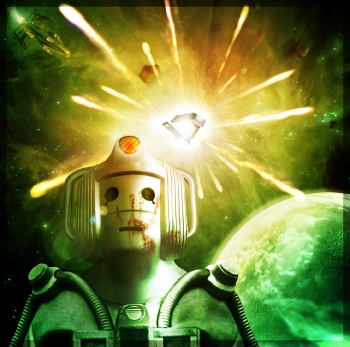 Anyone who remembers my Sword of Orion cover will recognise the origins of this. Sometimes a chap's got to give in to the urge to just blow shit up. Comments welcome.
Meanwhile, over on the popular online auction website eBay, I'm flogging the jolly rare Press Gang novels: First Edition, Public Exposure, Checkmate and The Date. Go on, have a look – they're written by Steven Moffat's dad!
Did you know the name 'eBay' originates from a comedy tribute to the world's favourite organ-liquifying disease Ebola? So, while you're busy bleeding from every orifice, remember: only twelve minutes left on that chocolate-flavoured nipple spread (with applicator) you've been watching.
Tags: doctor who, ebay, photoshop